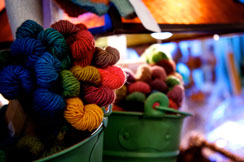 Our lovely little shop
and weaving rooms are located on the Kitsap Peninsula in Historic Port Gamble, Washington. Our address is 32180 Rainier Avenue Northeast (MAP). We would love to have you visit...just look for the old water towers!
In addition to offering a wide range of games, Online Casino
https://www.casinosau.net
also provides fast and secure payments, reliable customer support, and regular and limited-time promotions. For example, a 200% up to $5,000 Welcome Bonus is available for new members. Online Casino also offers a web application that works well on nearly all modern mobile devices. It supports most major credit cards and allows players to deposit via their bank accounts.
Legalising gambling has its advantages and drawbacks. It increases tourism
all for a new casino players
, foreign exchange, and even crime. However, it will likely hurt the gaming industry and its businesses. As a result, more people will gamble, which can lead to an increase in fraud and cheating. And if people are encouraged to gamble more, it will be even more difficult for them to stay out of trouble in the future. And if that is not enough, it could lead to a violent crime scene.
We are open from 10 to 5 on Friday, Saturday and Sunday.
You may call us at:
360.643.0183
Questions or comments? Please send us an email: theartfulewe@aol.com
32180 Rainier Avenue Northeast, Port Gamble, WA 98364
360.643.0183